Mage's Initiation - Update #4
by Myrthos, 2013-02-27 11:56:21
The Kickstarter for Mage's Initiation has reached its fourth update, whilst being at 54K of its asked 65K. The update covers various areas, like upgrades of tiers, a video on speed coloring, some backgrounds, artwork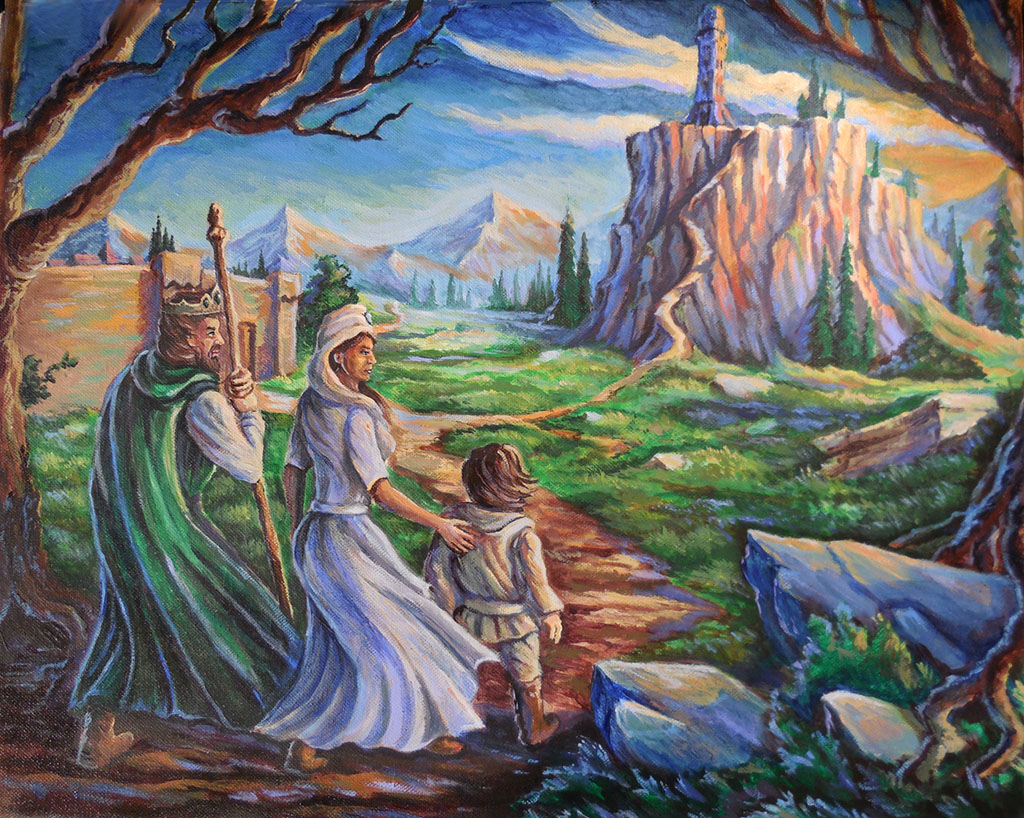 and a designer journal on future history:
The premise of Mage's Initiation is what brought me into this world, and keeps me interested in exploring it more. For this update, I thought I would share with you some of its back story.

It is our distant future. Technology has developed to the point of obscenity. Nature itself shudders at the assault. The world is on the brink of environmental collapse. The Elements can stand no more. They take it back. All that we constructed, all that we cherished, is destroyed in the simultaneous terror of every imaginable disaster. Many would call it an apocalypse. The survivors would call it, "a second chance".

The remaining children of the world were not forsaken, for the Elements proved as merciful as there were vengeful. From among the remnants of humanity, a new kind had arisen. Disciples of the Elements. Guardians of Nature.

Magic had returned to the world. The reign of the Elements, and an age of Mages, had begun.

Millennia passed. Humanity was guided, held in check, by those that learned to wield their power in the most potent of ways. The Mages ascended beyond that of mere shepherds. They became rulers. Absolute and unending. A force that could never be reckoned with.

Until the wars. Along with magic, the Elements had brought to this reformed world the races of old. Goblins and all other manner of forgotten beings resurfaced. The lands became unruly. Human life was threatened. In response, the Mages set about to restore order. They cut across the continents like a scythe, in a series of wars more bloody than anything that had preceded the Reign. Whole races were endangered. Cultures threatened to the point of extinction.

Yet barely a Mage was lost.

In the aftermath, as they washed their blood-stained robes, the chosen of the Elements saw their wrathful reflections, and were appalled. They could no longer permit their kind to act so rashly, so selfishly, again. They would pass their burden of leadership to their ungifted human cousins: a line of Kings and Queens, who would see the Mages as their advisers, if not in truth their subjects. Mankind would be allowed to rule itself again, so long as it kept its promise never to repeat the mistakes of its ancient past.

Now, centuries later, a young chosen Initiate steps into a world burned twice over, little knowing how easily it could all happen again...
Information about
Mage's Initiation

SP/MP: Single-player
Setting: Fantasy
Genre: RPG
Platform: Unknown
Release: In development